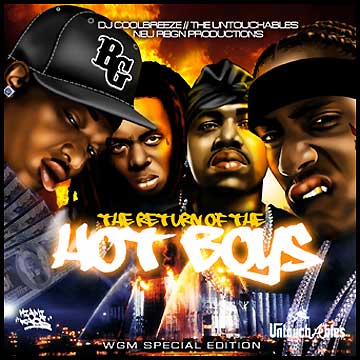 For all you Hot Boyz and Cash Money fans from back in the day... THEY'REEEEEEEEEE BAAAAAACCK.
BG has a new single that features Juve and Lil Wayne... BG rips it like he does, and the other two came pretty tough as well.
Check it out for yourself.
Hey, I'm not really sure what that means, but be prepared and brace yourself for some good things to come in the future.
Keep Hip Hop Alive, One Bar at a Time.
Over and Out, DocBoone.