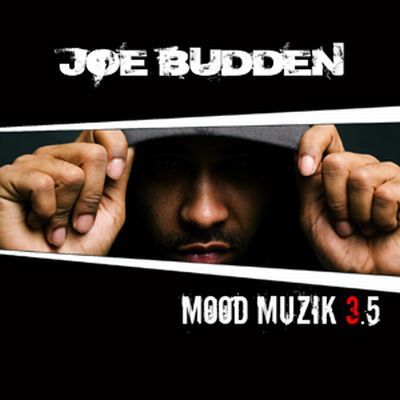 I don't have too much time on my hands now a days to keep things current, or to let you know what's on my mind... and I apologize for that. People have lives though, escpecially ya boy DocBoone. But at any rate, I just want to use a few minutes to let some of you out there know what's been going on as far as the music game.
Since the last time we met up it was the whole Kanye and 50 thing going on (damn it's been a while), and the Jay-Z thing American Hustling. Well a couple of albums that I would recommend for all you Hip Hop heads out there, so listen up.
1. Little Brother - Get Back
Easily one of my favorites, and the best albums of 2007-08. Every track is a head nodder, and you don't have to worry about people doing the "Superman" to your favorite joint on here either. It's one of those albums where you push play and you can relate or feel where they are coming from. They kept it real Little Brother on this one. Life. It's real simple... you can listen to the album and easily see what they have been going through as individuals. Relationships, college, work, family... all those things that make a life worth living... they touch on from a personal stand point. Now if you can't relate to those things then you definitely wont like the album, so don't even bother. (Top tracks: Breakin' My Heart, Good Clothes, After The Party, Step It Up, Dreams)
2. Joe Budden - Mood Muzik 3: The Album
Joe Budden IS the realest rapper alive. It's not about the money and fame, and being on 106 & Park. It's not about having the number 1 video. It's about venting. And that's what Joe Budden does on a album. This album in particular, does not have a bunch of catchy hooks. You wont find a radio friendly joint. And it would be kind of hard to find a track that could even be played religiously on video shows. This album is Mood Muzik. It's therapy for Budden, and it's therapy for anyone else who needs it. Cop the album and have a therapy session or two. This is real life. Get in the Mood. (Top tracks: Dear Diary, Hiatus, Family Reunion, All of Me, Ventilation, Roll Call, Secrets)
3. Raheem DeVaughn - Love Behind The Melody
This is a change from the Hip Hop genre that I usually hip you to. This is a soulful dude with a lot to say as well. In my opinion he is very underrated too. Most people are probably asking well first, who the hell is Raheem DeVaughn, or how can you be riding someone so tough after just one album? Well Raheem DeVaughn likes to proclaim himself as the Underground R&B King. This album is his 2nd released album, and is a step up from his solid debut. I'd compare him to Dwele or someone of that nature. This is a album you can ride out too, or pop on while entertaining your lady friend. It's smooth, and even has some moments of uptempo charged kicking it tunes. (Top Tracks: Woman, Love Drug, Energy, Customer, Mo Better, Desire, She's Not You)
4. Lupe Fiasco: Lupe Fiasco's The Cool
If you liked Lupe's debut album, then you will definitely be feeling this one. This album is considered a darker version of what preceded it. It's also a sequel to the song, The Cool. You know... the one where old dude resurrects from his grave smelling like Hennessey. This concept album is one that can't be dumbed down any further. Lupe introduced 3 actual charcters with actual personalities. The Cool, The Streets, and The Game. Check out the album and find the concept tracks... there are 5 of them. Yes, that means that you will actually have to listen to the words and the interpret the songs on your own. Who cares if Lupe couldn't remember all the words to Tribe Called Quest's Electric Relaxation. Dude has skills is arguably one of the most creative cats around today.
And my number 1 disappointment...
Erykah Badu - New Amerykah Part One (4th World War)
Just a disclaimer...
Nothing against your Southern rappers out right now, Plies, Webbie, Flo Rida, and so on. But, That genre of rap isn't what we need right to cleanse our soul as adult Hip Hop Heads. Their music is doing what it do for who it's made to do what it do for. So, stay tuned as I grace your presence some time in the near future.
Keeping Hip Hop Alive, One Bar at a Time.
Over and Out, DocBoone